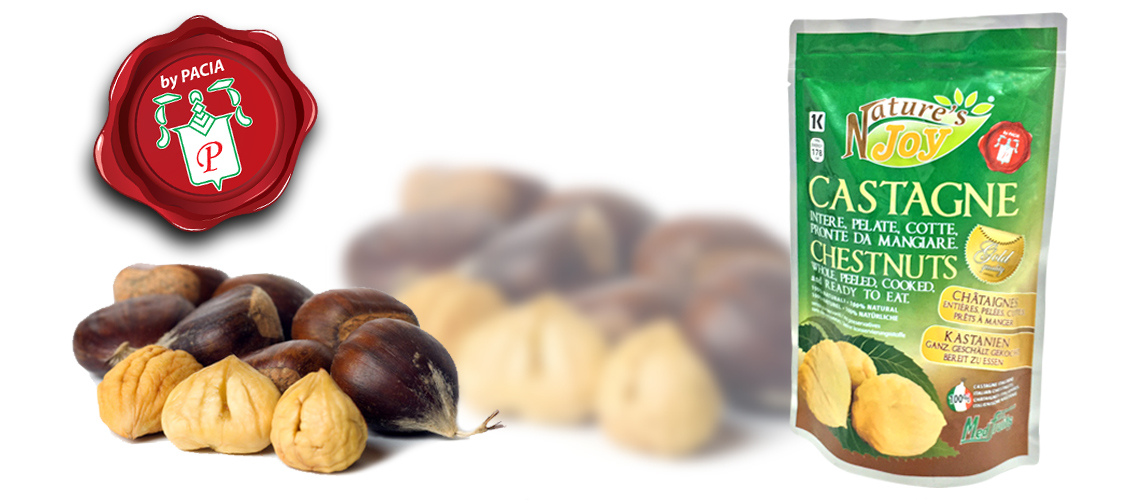 ENTIRE, PEELED, COOKED, READY TO EAT.
100% NATURAL and CONSERVATIVE FREE
MEDFRUITS chestnuts are a delicious snack and a tasty ingredient for your recipes. They are already peeled, cooked and packaged in a protective atmosphere. They can be eaten directly from the package and are an excellent dessert, aperitif or simply an easily transportable snack between lunch and dinner. Our cooked and peeled chestnuts meet the need for a healthy and tasty food suitable for everyone because they are gluten-free.
They are in fact an excellent snack for adults and children to be enjoyed at any time of the day.
Please note that we recommend heating the chestnuts by removing them from the packaging. Try our chestnuts also to prepare biscuits, ice creams, cakes, fillings, desserts and much more.