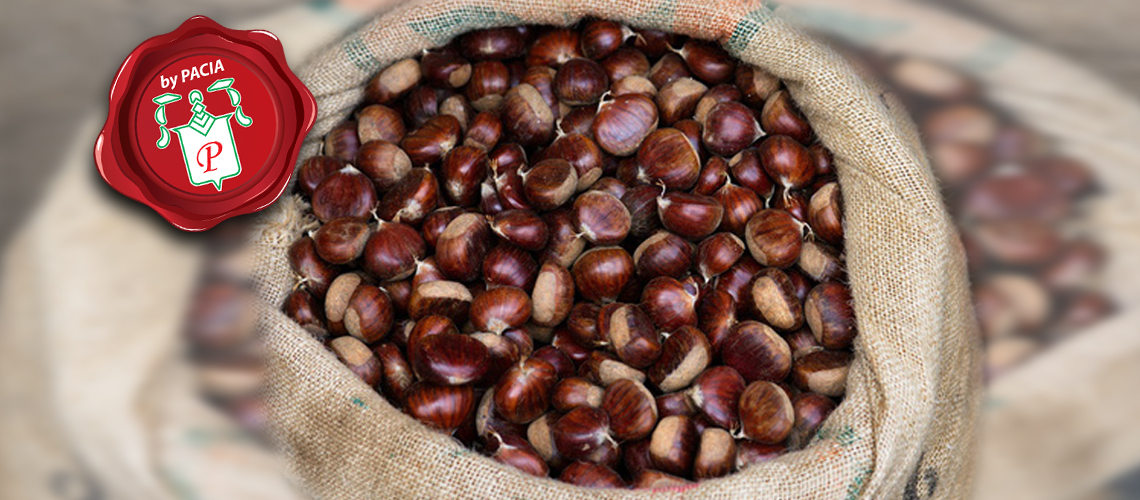 Our fresh chestnuts are harvested on perfect timing and accordingly to traditional techniques for the thistle to hatch. Our chestnuts are a careful selection of plants from southern Europe.
The chestnut is an authentic and natural fruit since its cultivation does not require any use of pesticides. Therefore, it is fully meeting the characteristics of an organic product. Due to the high concentration in carbohydrates, our chestnuts have high energy properties. Therefore, there are very effective in physical and intellectual properties for those who practice sports or are subject to stress. The chestnuts offer a lot of possibilities in the preparation of tasty recipes makes them undisputed protagonists in the kitchen.
They can be enjoyed boiled or blanched over the fire as roasted chestnuts and also can be put in syrup or used in pastries.